Back to Top
Working During COVID-19:
Learn more about S&C's hiring updates in response to COVID-19 below.
COVID-19 Update
Empowering Your Future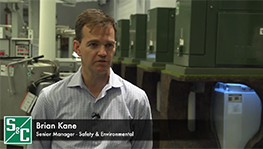 Senior Manager, Safety & Environmental
"There are many opportunities to try different departments."
Watch Video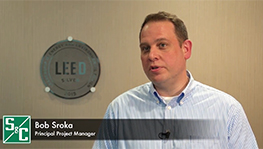 Principal Project Manager
"I get to experience and contribute to our new product development efforts."
Watch Video
Frequently Asked Questions
What does S&C do? What sets us apart? Where are we located? What's the future of S&C?
Learn More
Recruiting Fraud Alert
Unfortunately, online scammers have been known to try to defraud job seekers into paying for a variety of up-front fees, supposedly to facilitate pre-employment testing or to help in securing employment with reputable companies.
Neither S&C Electric Company nor any recruiting or placement agency firm working with S&C sends unsolicited employment offers or charges job seekers any advance fees of any kind.
Scammers often try to mimic the brands, websites, and e-mail addresses of legitimate companies. Legitimate S&C team members have email addresses ending in @sandc.com. Do not trust e-mails from domains that use slight variations of @sandc.com.
If you ever have any question regarding the authenticity of any recruiting communication purportedly sent by S&C Electric Company, please call our recruiting team in Chicago at (773) 338-1000.